3D Configurators
The 3D Configurators are platforms capable of giving life to many combinations and appearance, to a product. Where the customer can make it unique and customizable. With the possibility of interaction and 3D animation. It is possible to integrate the configurator both on its website, and on its e-commerce, and on customized applications.
3D REAL-TIME WEB CONFIGURATORS
Access through a reserved area or in a dedicated section of the website.

Enter the data for the assembly and configuration of the product.

View the product configuration in 3D Real-Time, with the possibility of interaction.

Export the configuration.
PRODUCT CONFIGURATION TRY AND CONFIGURE PRODUCTS WITH A NEW LEVEL OF EXPERIENCE AND CUSTOMIZATION
Brands have the possibility to add relevant levels of information and reassurance to the offer of a product or service. Imagine being able to allow your customers to configure a product by testing finishes, accessories and details or to simulate and evaluate the insertion of a complement in an environment; to test the operation of an object or machinery; to "wear" a product. Imagine also allowing direct access from these experiences to your e-commerce. The application possibilities and potentials are endless: consumers will be grateful to the brands that will allow these new, more comfortable and conscious evaluation and purchase experiences.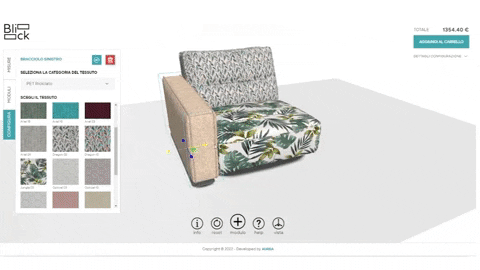 3D WEB NAVIGATION OF THE PRODUCT OR OF VIRTUAL ENVIRONMENTS
Make guided tours inside the rooms of a museum.

Navigate an indoor or outdoor architectural environment.

Enter inside a product and interact with it to discover all the details and its features.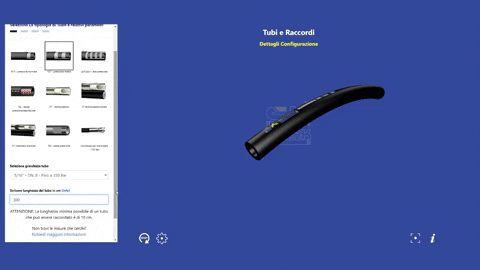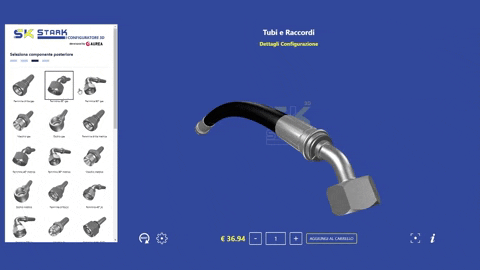 WEBGL TECHNOLOGY
WebGL is the acronym for Web Graphics Library and consists of a library specifically designed for 3D graphics in the web environment. More precisely, WebGL is a set of APIs that allows the web-developer to generate 2D and 3D graphics elements directly usable in any browser compatible with this technology without any need to install third-party plugins.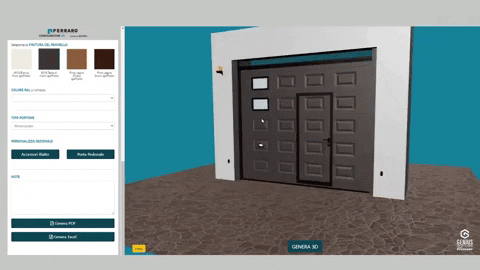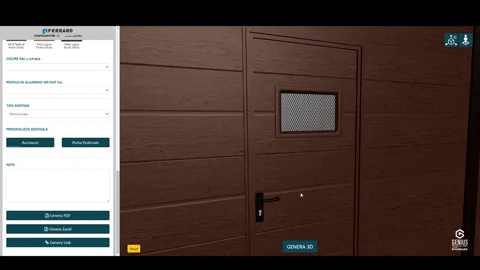 The 3D configurator is the ideal tool to customize the product and meet the needs of each individual customer
AUREA srl – via Serra, 9 – Palazzo "Le Torri" – 83031 Ariano Irpino (Av) – Italy