E-Commerce
Today E-commerce is not just an online store but a shopping experience.
In this era of experience economy it is essential to communicate interactively and actively involve the customer. We specialize in creating fully customizable e-commerce websites for all sectors and adaptable to any specific need.
Your products need to be touched and experienced, anytime and anywhere.
Why integrate a 3D configurator into your e-commerce?
PERSONALIZED, IMMERSIVE AND ADDICTIVE PURCHASING EXPERIENCE
3D REAL-TIME DISPLAY OF THE PRODUCT
TESTING NEW COMBINATIONS AND OPTIONS
HELP THE CUSTOMER AND FACILITATE SALES
We develop your 3D products making them configurable and quick to view both from mobile applications and from devices that support Augmented Reality (AR) and Virtual Reality (VR).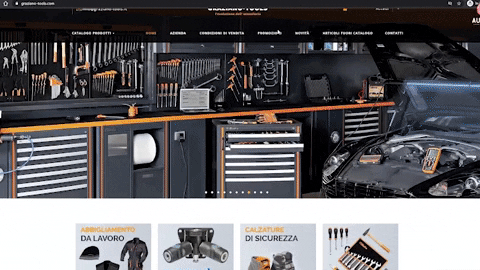 Facilitate sales and help your customer make the right choice. Your online store will be a unique experience
AUREA srl – Via Guglielmo Marconi, 49 – 83031 Ariano Irpino (Av) Italy